Latest News
Latest News
Meet our new Library Assistant!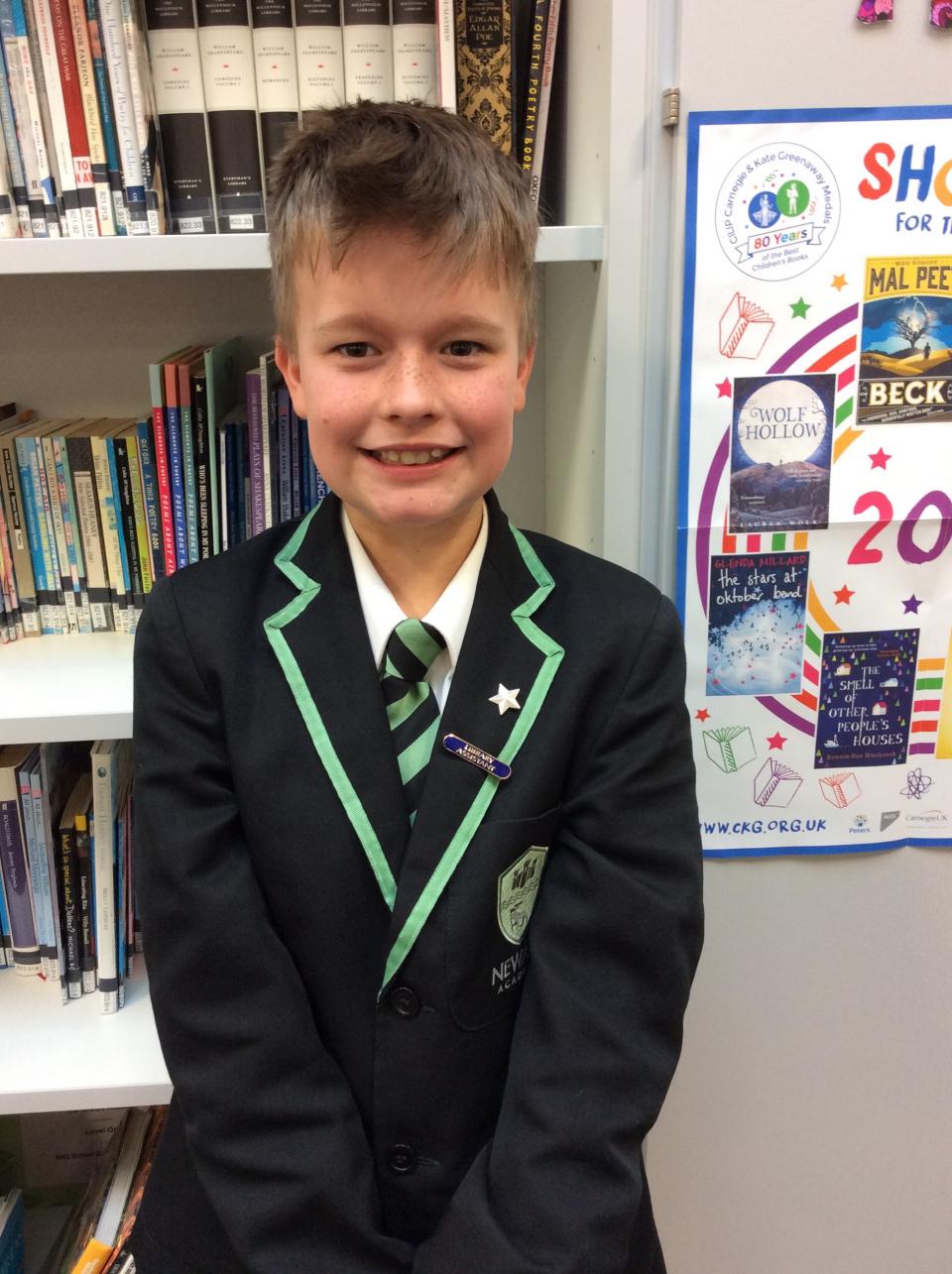 After a long wait, interview and trial shift, the library team are very pleased to welcome Kyle, Year 8, as the new Library Assistant.
The Hive is a fantastic resource at Newark Academy. With over 10,000 books for students to borrow and a range of board and card games to play, there's plenty to keep people busy during break and lunch times. Kyle really enjoys spending time in The Hive and was keen to work there so that he can help his peers find what they are looking for.
Unfortunately, when he first enquired, there were no available positions so he was placed on a waiting list. When a position did open up, Kyle then had to fill out an application form, file references from his teachers, take part in an interview and attend a trial shift.
During his trial shift he helped Lead Library Asisstant, Jessica, with general jobs around the library and soon he was able to sign books in and out with confidence.
Due to such a successful application and trial shift, Mrs Horner was thrilled to be able to offer Kyle a position as Library Assistant, he was then presented with a library badge and welcomed to the team.
"When I found out I'd got the job I just felt very happy. I told my family too and my Mum, Dad and little Brother are so proud of me. I'm really enjoying it so far. I'm scanning books, helping people if they can't find what they're looking for and telling people when they're book is overdue, that kind of thing.

"I think my job in the library will also help when I'm older. I've got a couple of YouTube channels and I'd like to build those up and maybe do vlogs too. So talking to people all the time should help me with that," he said.
Mrs Horner said: "I am looking forward to having Kyle as part of the library team, all my Library Assistants work extremely hard and are dedicated to their role. Kyle is an enthusiastic and hard working young man, he is going to be on shift on Wednesdays but he is always welcome."
January 2019
| M | T | W | T | F | WE |
| --- | --- | --- | --- | --- | --- |
| | 1 | 2 | 3 | 4 | 5 |
| 7 | 8 | 9 | 10 | 11 | 12 |
| 14 | 15 | 16 | 17 | 18 | 19 |
| 21 | 22 | 23 | 24 | 25 | 26 |
| 28 | 29 | 30 | 31 | | |