Latest News
News
Silver Medal Winners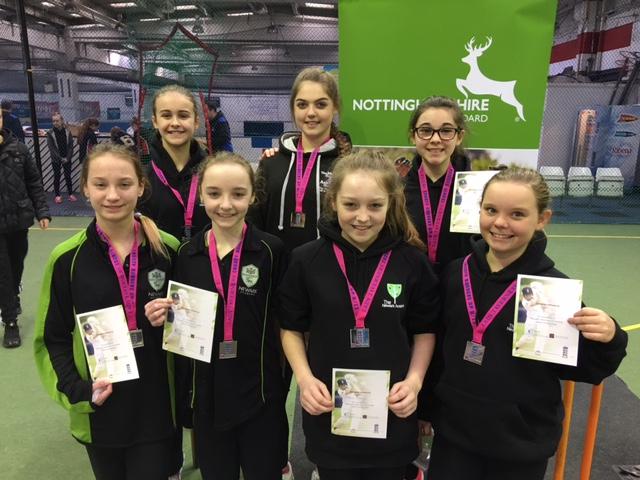 The U13 girls Indoor Cricket team took to the field nearly all a year young! We traveled to Bar Lane in Nottingham to try to retain the title of County Champions from last year. The competition was strong so we knew we had to play some great Cricket to come out on top. The first match saw us in bat first and we had some great scores from the girls. All players got to bat and had a great amount of runs for the opposition the chase. The opposition went in to bat and we had 2 bowled out, 2 great catches and a couple of brilliant run outs. They were chasing our score well but we held on to win.
As the competition progressed we ended up in the Gold medal match against a very strong team. Again we went in to bat first. With a couple of fast bowlers against us we held strong and played some brilliant defensive shots. We, again, had a great score to chase. The opposition had a couple of great batters who racked up some high scores with a couple of retirements. It all came down to the last 2 overs of a 16 over match. They just piped us at the post going past our score with one wicket and one over left.
A nail bitting end to the competition. Despite all being a year young (we were all U12 with one U13) we came in silver position. Great play girls and we will do it all over again next year.
More News Stories
June 2018
| M | T | W | T | F | WE |
| --- | --- | --- | --- | --- | --- |
| | | | | 1 | 2 |
| 4 | 5 | 6 | 7 | 8 | 9 |
| 11 | 12 | 13 | 14 | 15 | 16 |
| 18 | 19 | 20 | 21 | 22 | 23 |
| 25 | 26 | 27 | 28 | 29 | 30 |